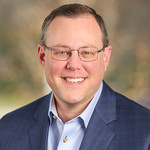 Paul Sternlieb
President and Chief Executive Officer
Paul Sternlieb was appointed President & CEO of Enerpac Tool Group in September 2021. Before joining Enerpac Tool Group, Paul served as EVP & President, Protein at JBT Corporation. Prior to this Paul was Group President, Global Cooking Equipment within the Food Equipment Group segment of Illinois Tool Works and Vice President & General Manager with Danaher, where he led a division within the industrial technologies segment. Prior to these Paul held senior marketing and strategy roles at H.J. Heinz, in both the US and Europe, and he was also an Engagement Manager with McKinsey & Company where he led marketing and growth strategy projects for clients in both the US and Europe. As a graduate of the Jerome Fisher Program in Management & Technology, Paul holds dual bachelor's degrees, in Economics and Computer Science, from the University of Pennsylvania. He received his MBA from the Wharton School, where he graduated as a Palmer Scholar.
Rick Dillon
Executive Vice President and Chief Financial Officer
Rick joined Enerpac Tool Group in December of 2016. Prior to Enerpac Tool Group he served as Executive Vice President and Chief Financial Officer of Century Aluminum Co. since 2014. Before this he served as Vice President-Finance Global Surface Mining Group and Vice President-Controller and Chief Accounting Officer at Joy Global. Prior to Joy he served in various financial roles of increasing responsibility at Newell Brands and Briggs & Stratton Corporation. He began his career at Arthur Andersen LLP. Rick received his B.S. in Accounting from Marquette University and an Executive Master of Business Administration from the Kellogg School of Management at Northwestern University.
Barb Bolens
Executive Vice President and Chief Strategy Officer
Barb joined Enerpac Tool Group in August of 2018, and leads strategy, investor relations and corporate and marketing communications. Prior to coming to Enerpac, Barb spent over six years at Komatsu Mining Corporation/Joy Global Inc (its predecessor) as its VP and Treasurer. Responsible for treasury operations at both Komatsu America/Komatsu Mining Corp and Joy Global, she led several significant treasury and risk management initiatives including integration and merger activities, development of an enterprise risk management structure and implementation of effective strategies to manage the company's capital structure. Prior to Komatsu Mining/Joy Global, Barb held financial leadership positions of progressive responsibility at several other multinational corporations as well as early career leadership roles in sales and marketing. She earned a BBA in Marketing from the University of Wisconsin–Madison and an MBA with a specialization in Finance from the University of Wisconsin–Milwaukee.
Fabrizio Rasetti
Executive Vice President, General Counsel and Secretary
"Fab" joined Enerpac Tool Group in May 2018 from Boart Longyear where he most recently held the position of Senior Vice President, General Counsel and Secretary. For the ten years prior he worked at SPX Corporation in roles of increasing responsibility including General Counsel & Vice President, Business Development, Flow Segment. Earlier in his career he worked for several law firms. He was awarded both a BS and JD from Georgetown University.
Jeff Schmaling
Executive Vice President and Chief Operating Officer
Jeff joined Enerpac Tool Group in his current role February 2018. Prior to Enerpac Tool Group he held the position of President, North America for Komatsu Mining Corporation (formerly Joy Global Inc.) since 2010. Prior to that, he served as Senior Director Dealer Development and Account Management at Case International Harvester, a Division of Fiat S.p.A. Earlier in his 30 plus year career he held various sales, marketing and product development roles. He was awarded a BS from the School of Life Sciences at the University of Illinois, Champaign-Urbana.